When people start to make fan creations, then you can believe you've made such a wonderful job…
The piano puzzle in White Night surely caused so much pain to the players, and I really wanted to reward old Silent Hill and Resident Evil players. Now that I've seen an improvised version of the piano puzzle melody, I can finally die in peace.
Read More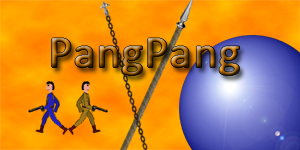 For this semester's Object Oriented Software Engineering course, I needed to design and implement a 2D game. Since I know Java well, I chose Java as the language to implement and finished the project. In the end, I received a pretty good grade.
What I've decided for my project was a legendary Pang game imitation, which was originally created by Capcom in 1989. In the end, I couldn't finish implementation of Sound Manager and Key Mapping for Options Manager, but I have a stable system which works pretty well as intended.
Read More

Mod of the Year 2011 contest is in its 3rd phase. Means, in 1st phase top 100 is chosen through voting, in 2nd phase top 10 of this top 100 is chosen through voting again (but not yet announced); and in 3rd phase mod of the year will be chosen by a jury.
While we are waiting for the results, ModDB editors released an article: MOTY 2011 Editors Choice
Guess what?
Read More